Podcast: Play in new window | Download (Duration: 48:19 — 34.0MB)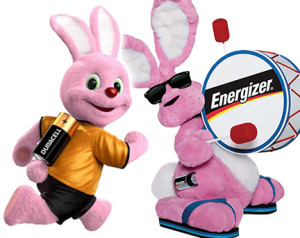 After a little gap (let's call it a hiatus) we're back to talk about the curious case of two battery rabbits. Then we discuss dumplings in all their forms, and I relate the world's first and only case of "clashtag." Then we (eventually) get to some listener mail from, well, pretty much all of you.
Links (and lots of them): we've got the Duracell origin ad, the Energizer origin ad, the fox hunting one, the Sitagin one, Jeff's excellent photo, and Kevin's kickball video. Phew!