Podcast: Play in new window | Download (Duration: 43:11 — 30.4MB)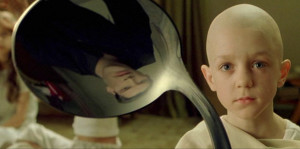 This episode, we inadvertently enter the wacky realm of spoons, which aren't just for drugs anymore. Then we hear some listener mail from Raphael, Chris Morris, Jochen and Jeff – everything from disappearing black people to Johnson's accidental outing. Then, we learn about Cel-Ray Soda, which has the power to divide entire continents.
Mentioned: disappearing black people from the Star Wars and Couple's Retreat posters.